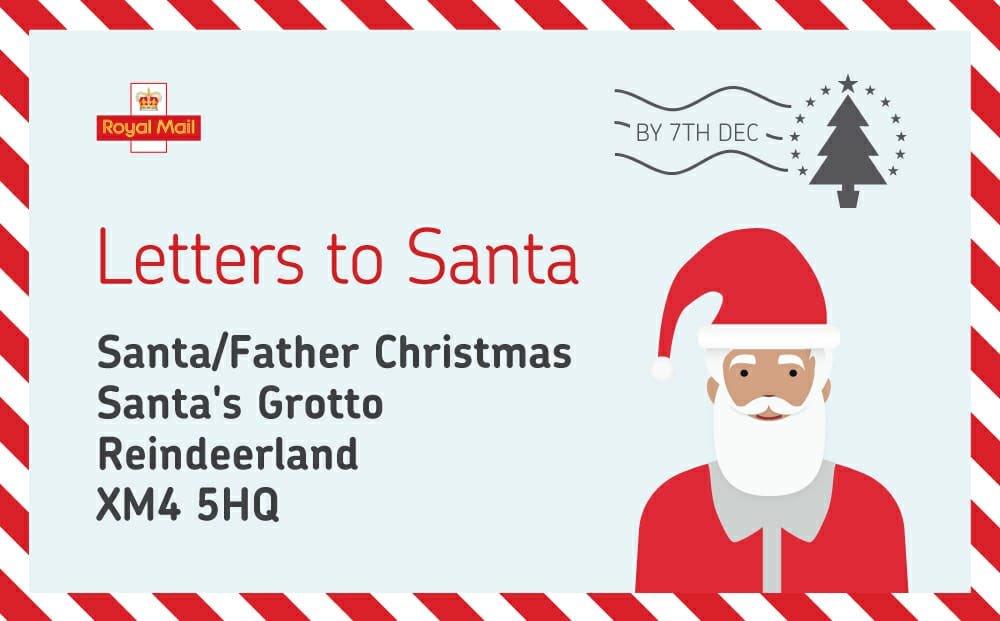 Letters to Santa
Every year, Royal Mail offers a brilliant service where your little ones can write to Santa, and then receive a reply!
We love this service, and we always dress up a mini postbox so the kiddies can post the letters themselves.
Santa's message is below, along with the address you need. Remember though, you must put a stamp on the envelope to make sure it gets to the North Pole!
And with Santa being so busy, it needs to be posted no later than Friday 6th December 2019
Dear boys and girls,
Christmas is a very exciting but busy time for me: the elves are making toys, the reindeer are practising their sleigh runs, and I'm busy preparing my list of who's been good this year.
I will be getting my sleigh ready for the long journey on Christmas Eve and in-between I will try to reply to as many of you as possible. Please send your letters to:
Santa/Father Christmas,
Santa's Grotto,
Reindeerland,
XM4 5HQ